Sue On Becoming A Rabbi
On January 11, 2009 I, along with nine of my colleagues, received Smicha (ordination) in Boulder, Colorado, in a beautiful ceremony led by Reb Zalman and attended by over a hundred Jewish Renewal rabbis. I was blessed to be surrounded by 24 of my closest family and friends, including Howard, our parents and our children.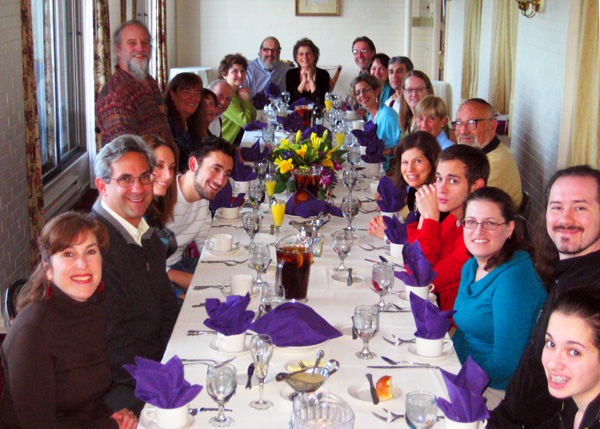 Before the ceremony, the 10 ordainees gathered together for a beautiful private ritual led by Rabbi Nadya Gross, during which we blessed and anointed each other. Each of us had come from such different paths, one was a former attorney, one was hidden in the forest as a baby during the holocaust, two were Israelis and one was already a rabbi in New York, getting her second Smicha. I felt so privileged to be among them.
Rabbi David Zaslow gave me the direct transmission from the lineage of the Ba'al Shem Tov, the founder of the Chasidic movement. It was one the most awesome moments of my life as I heard the ancient words, "We hereby ordain you to officiate as rabbis in Israel, may your hands be like our hands, your decrees like our decrees, your blessings like our blessings, and so we ordain you and call you "Rabbi!" to teach publicly according to the path set out by Moshe, Miriam and Israel."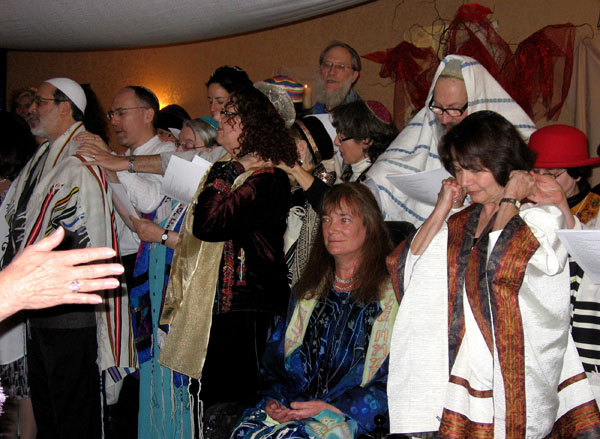 Each of us gave a short dvar Torah. I spoke about Torat Imeynu, the Torah of our mothers, and the sacred feminine, and the importance of limnot yameynu, savoring and appreciating each moment. At the end of our ceremony, Richie Havens, who just happened to be in the same place at the same time, was ordained as a Rodeph Shalom, a Pursuer of Peace, and sang "Freedom!" with a group of our rabbis. What a trip!
Early in the morning, in Volozhin in eastern Europe 140 years ago, my great grandmother Bobie Basia used to sneak into the cheder (school) and hide under the table, so she could learn Torah like the boys. My grandmother Bobie Ida graduated high school as valedictorian of her class, but was not allowed to attend college, she had to go to work to support her brothers' education. My mother went to a girls' Jewish day school in Brooklyn, and later earned a doctorate, but in her orthodox world she never learned to read from the Torah. When I was growing up, I learned that Judaism didn't count me as a person for a minyan, or as a witness, and certainly not as a leader of davvenen, these were all exclusively male functions. A female rabbi was completely unheard of. I am awed by the evolution of Judaism in the past 50 years and so thrilled and grateful to be playing a small part in the process. We live in such exciting times!!
Much love, Rabbi Sue