OUR HEALING PHILOSOPHY
We believe that health is a natural state of balance between our bodies, minds, spirits and the surrounding environment. When this balance is lost, our innate healing abilities work to restore balance, and hence, health. We suffer from the symptoms of disease when this natural process is blocked.
When you're well, our goal is to help empower you with the knowledge and tools to maintain the best possible health at any age. When you're ill, we'll help guide you to understand and correct the root causes of your disease, rather than treating symptoms alone. Success will often result in beneficial changes that enhance your health and well being for life.
Our experience with both ancient wisdom-based healing and modern research-based medicine allows us to offer you a wide range of therapeutic choices, both alternative and conventional. While we will often suggest gentle, common sense, natural therapies, we are also trained to make use of the most current allopathic interventions, including inpatient hospital care if necessary. We consult with and refer to a diverse assortment of healing specialists, ranging from psychiatrists to shamans, from surgeons to homeopaths.
We practice our healing art with compassion, wisdom and loving kindness as a spiritual path.
We are ever grateful for the opportunity to lovingly serve our patients, always aware of the divine grace that is the source of all life and healing.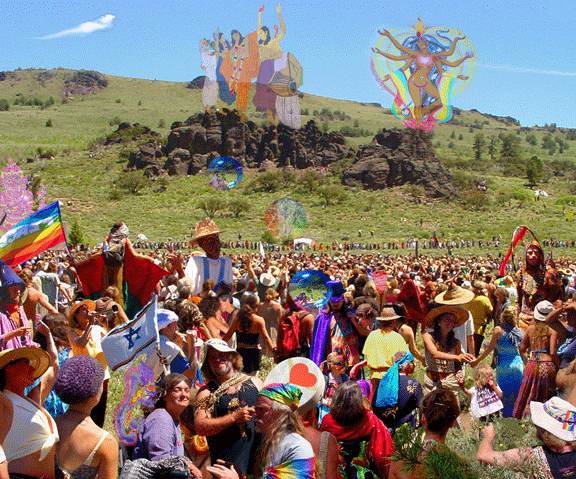 Rainbow Gathering, Warner Mountains, CA