About Howard and Sue
Sue and Howard have been best friends and life partners since they were three. They were separated during their teen years when Howard's family moved to Israel. There, Howard's military experiences awakened his compassionate heart to the moral imperative of non-violence. He returned to this country and married Sue in 1977 after she completed her nursing degree at Columbia University.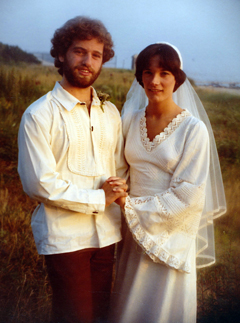 After Howard graduated from Harvard College with a degree in folklore and mythology in 1980, he, Sue and their newborn daughter Aja headed west in a school bus in search of a better life. They settled in Wolf Creek, Oregon where Sue answered her life's calling and began attending home births as a lay midwife. Howard, drawn to the healing energy of plants, began to work locally as a barefoot herbalist while studying in the woods, meadows and at the California School of Herbal Studies. Their son Jonah was born at home in a snowstorm on St. Patrick's Day, 1983.
In 1985 the Morningstars left their hearts in Oregon and headed back east with a shared dream:  to learn how to combine ancient, earth-based healing traditions with cutting edge scientific medicine.
Sue graduated from Yale University with a master's degree in nurse-midwifery in 1989, the first person in the country to do so while in a wheelchair. She then attended births of disadvantaged teenage mothers in Boston's inner city.  Howard attended Yale Medical School, where his thesis on "Herbal Folk Medicine of the Siskiyou Region" helped him earn his M.D. degree in 1989. He continued his allopathic medical training at Brown University's family medicine residency program, and received board certification in 1992.
Sue and Howard then served in the Public Health Service as medical providers in rural Florida migrant and community health centers. As medical director, Howard was also responsible for developing health care policy and delivery for the center's five clinics. He joined the faculty of the University of South Florida's medical school, teaching the art of healing to medical students and residents.
In 1996, the Morningstars fulfilled their dream of returning to Ashland to practice their healing arts, opening their holistic medical practice "Morningstar Healing Arts".
In 2005 Sue & Howard designed and moved into their healing sanctuary, built according to the principles of sacred geometry and intended to foster healing on all levels of body, heart, mind and spirit. They appreciate and enjoy practicing together in so beautiful a setting alongside other skilled allied healing professionals.
In addition to over 60 years combined experience in integrative medicine, both Howard and Sue are experienced in counseling, particularly in matters of relationship and intimacy, family stress, and the challenges of aging. Howard completed his training as a tantra educator in 2012. Sue was ordained as a rabbi in 2009, and as a spiritual counselor in January 2014.
At Morningstar Healing Arts, Sue and Howard, along with their most extraordinary support staff, continue to work at the cutting edge of 21st century medicine, combining ancient earth-based healing wisdom with the most up-to-date scientific clinical practice, in a beautiful and compassionate healing environment.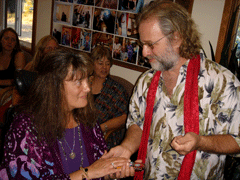 Sue & Howard at our healing temple dedication Sept 2005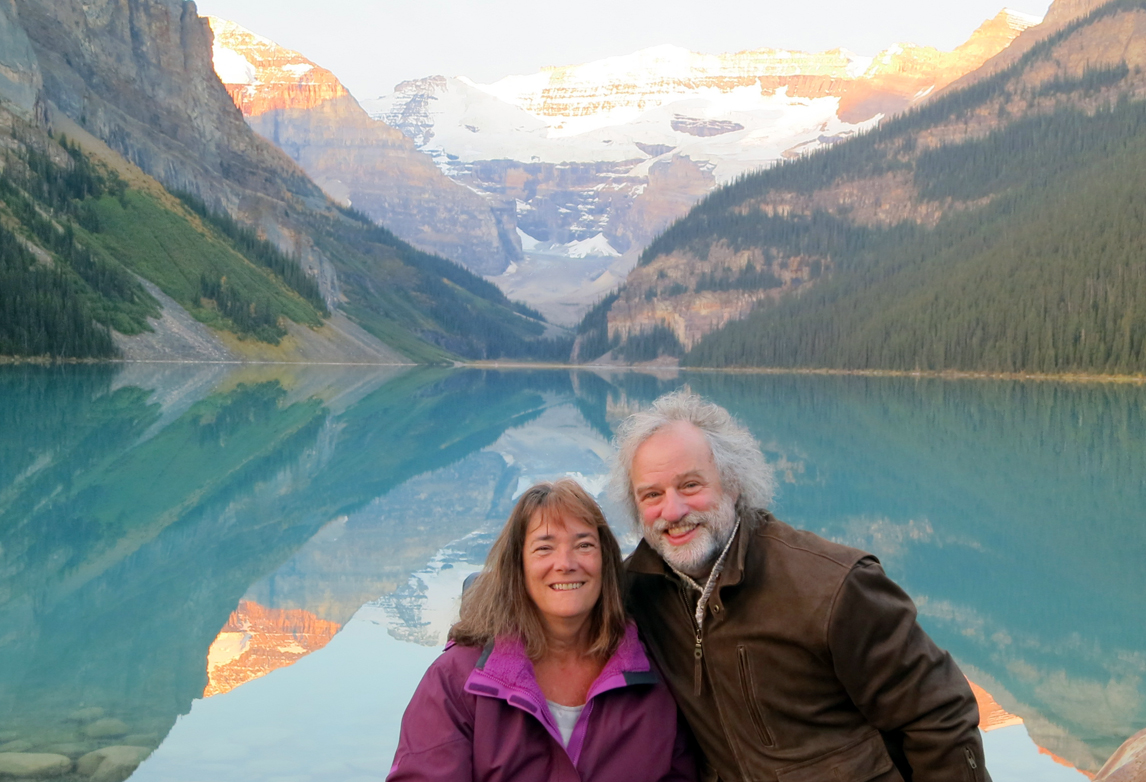 Sue and Howard celebrate their 35th anniversary at Lake Louise